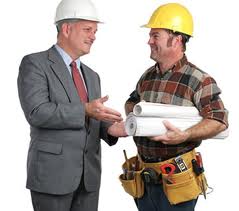 Between our clients are plant managers, manufacturing shops, engineers, machinists, store owners and contractors.
We supply expert technical services for installations, upgrades, or repairs of meters and panels for commercial, industrial, and residential clients.
Furthermore, E.M.F. Electrical Services Ltd provides:
* Wiring of equipment and machinery
* Installation and repairs to motors and controls
* Wiring of programmable controllers
* Installation and upkeep of interior and exterior lighting
* Consulting for energy and lighting solutions
* Troubleshooting of difficult electrical problems
* Evaluation and repair of energy good quality, which includes infrared sensing for evaluation of complex systems
From design to finish, our experienced electricians bring the most effective minds and abilities to your job. Your project will be completed on time, on price range, and up to code. We have an understanding of that service interruptions are an inconvenience and expense to your productivity, so we focus on offering expedient services to get you back to work as promptly as possible without sacrificing the safety of your staff and expensive electrical equipment. We specialize in troubleshooting unresolved electrical problems that call for the knowledge and know-how of a seasoned electrician.
We're asked "Can you fix it?" Without doubt E.M.F. finds the best solutions!
E.M.F. Electrical Services Ltd. has served its clients having a commitment to service and worth for additional than 17 years. We have the knowledge and expertise to get the job accomplished the best way right the first time and to the code. Our skilled experts use only the finest tools and supplies. We supply personalized, high quality service, at affordable rates.
If there is anything we can do to create your work with E.M.F. any better, just ask. We appreciate your interest and are eager to show our best attitude to earning your business.